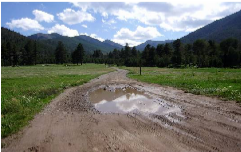 Dr. Koelsch is no longer a contracted provider with any insurance plans, because insurance companies can disrupt the doctor-patient relationship. Your confidentiality is of the utmost importance, and insurers have no business prying into your personal matters. Charts are kept on paper to ensure your privacy.

We require full payment for all visits and settlement of account balances at the time of service. We accept cash, check, and credit or debit cards. Our rates are as follows:

New Patient Appointment (60 minutes): $350
Medical Psychotherapy (50 minutes): $270
Medication Management (20 minutes): $105

If you have a health insurance plan with out-of-network benefits, they may be willing to reimburse you for a portion of what you have paid for my services. After you have paid for your appointment, we will provide you with a receipt that you can submit to your insurance company. It will then be your insurance plan's responsibility to reimburse you.


We require 24 hours notice for all appointment cancellations, and there is a charge for missed appointments unless you are ill. For the first missed appointment or late cancellation there is a $30 fee; for a second offense, half of the appointment fee is charged; and for the third and subsequent instances, you will be charged the full appointment fee.